Have you been planning to buy a printer? Do you have any printer in mind that keeps on getting your attention? If your answer is yes, then it is time that you think about the features that you want your printer to have. Investing in a good printer will be a good decision in the long run. It can ease your job without you noticing it and make your workflow much more productive. Some of the features of a printer have been compiled so that you won't have to waste your time looking for them when you can save time and use it to do other important things.
Type of Printer
There are two types of printers that you can choose from and they are inkjet and laser printers respectively. An inkjet printer uses ink or it sprays droplets onto the paper and it is a bit more popular than a laser printer as it is cheaper and has a smaller size that is suitable to be used inside the house. It is easier to transfer from one place to another and the ink can be refilled easily as ink refill is easily accessible to consumers. As for laser printers, they use toner instead of an ink cartridge. Though it is more expensive than inkjet printers, its printing speed for monochrome or colour documents is much faster and way more efficient. They can also print larger volumes without encountering any problems in the process and the toner doesn't dry up and it has a low maintenance cost as time goes on.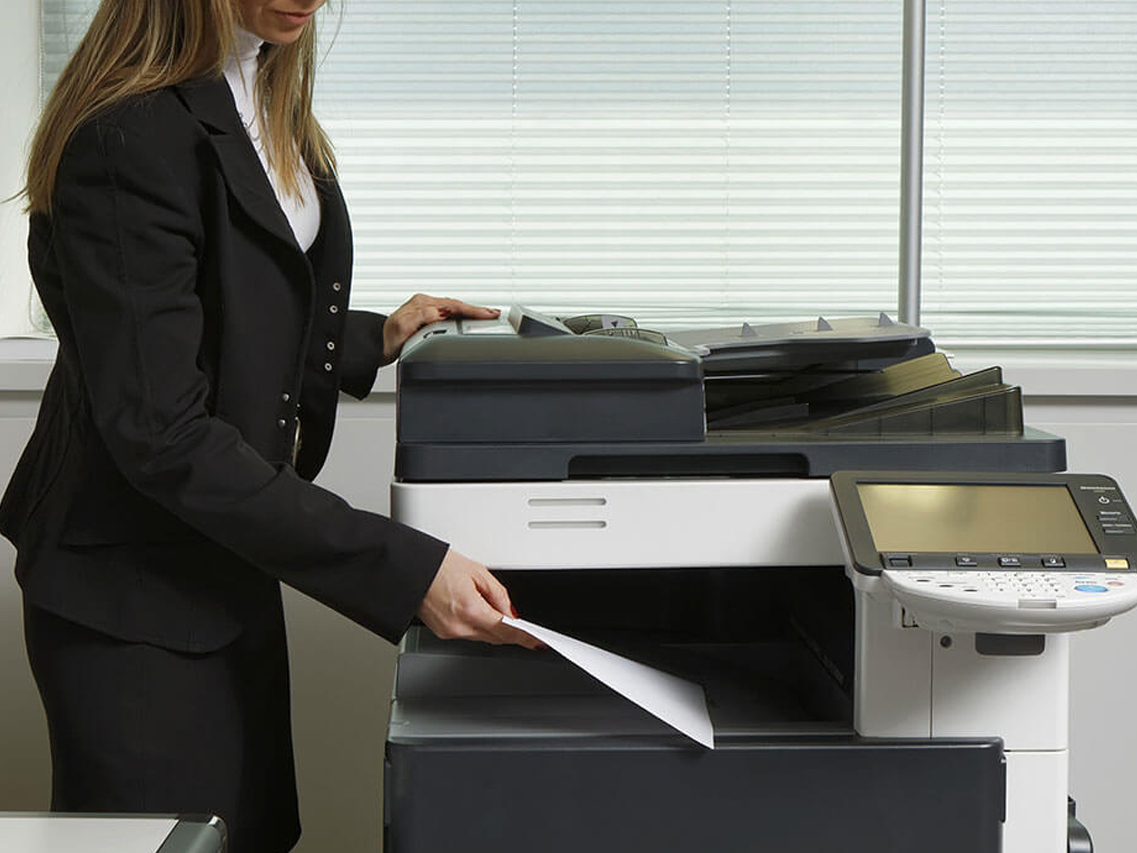 Multifunction Printers
Printers with multifunction are a very good investment for you as a business owner. They could provide you with different kinds of machine functions with just one piece of equipment. You don't have to worry about memorizing a lot of user manuals for different kinds of machines because with this multifunction machine, you'll be able to access them with just a few presses of buttons and your documents will be processed immediately the way you wanted them to.
Duplex Printing
Having a duplex printing feature on your printer would make your workflow easier and faster as you wouldn't have to flip the paper manually and you'll just have to wait for the machine to finish processing your printouts as it can flip the paper automatically for both sides of the paper to be used. It could help you save not only on paper but it could also help you saving money to cut waste costs and space in your office. The money that was saved can be used to buy other important things that are needed in the company and the free space can be used for better use.
Security
With how everything can be accessed online, it is also possible for you to store your work using your printer so that you can print them immediately without having to search your computer for the document. But with your documents available for printing as it is stored on the storage memory of the printer, there is a possibility that there can be a breach of privacy or even information leakage. So with that in mind, printers nowadays have been integrated with security encryption that would need a specific keycard that would allow users to use the printer.
Toner
Used by a laser printer that melts toner powder to be able to print on paper.
These are just some of the features that you can find if you do your research. If you still want to know more about other features that printers have, you can contact the nearest service provider in your area so that they can give you more information. They can also explain more of the functions of the printer that caught your attention and give you other options that can help you decide which printer suits your needs.
If you plan to get copiers for your office in Reno, you can opt to buy copiers or lease copiers in Reno We can give you the option to get the copier that you want. You can contact our local copier leasing services department in your location.
If your Location is around Reno, you may call us at (775) 200-0996, our personnel for copier leasing in Reno will assist you. If you are also looking for copier repair services in Reno, you may contact our copier repair personnel at the same number.