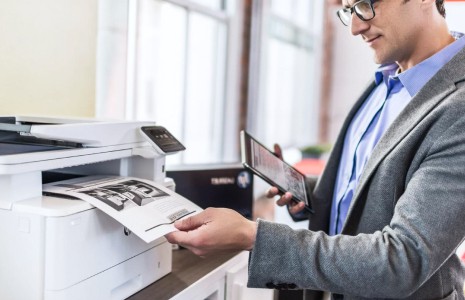 Every business owner knows the importance of a well-functioning photocopier. In connection, we cannot say that a business is successful without the presence of quality office machines. But, what if you are just starting in the business environment? Do you have enough budget to purchase a new photocopier?
In that case, we got your back. This article will help you to know the top three best features of photocopiers available for less than 150 US Dollars. So, to know more about it, read further.
Email Scanning
Considering the advancements in technology, most photocopiers these days are more modernized and innovative. This means that it allows you to speed up the office work. Photocopiers below 150 US Dollars usually come with advanced features, such as email scanning.
Expensive and budget-friendly photocopiers these days come with a built-in scanner. In other words, features like this enable you to send documents to your clients or personal emails directly from the machine. Aside from that, it also allows you to set your desired email address on the machine, allowing you to scan your email documents easily and quickly.
Enlarge or Reduce Sizes
Do you want to print an A3 document on an A4 paper? Or you want to print a photo but it is quite larger than your chosen frame? Worry less. Photocopiers below 150 US Dollars can do that for you.
Most photocopiers these days can now reduce or enlarge the current size of your document. This is one of the most useful features of a photocopier. This does not only improve the productivity in the office, but it also saves time and money.
Duplex Printing
Duplex printing is an essential feature that a photocopier should have. Aside from photocopiers, multifunctional printers also offer a duplex printing feature. This feature allows you to print two sides of your document on a single paper, back-to-back.
Duplex printing does not only save your time but also money. This is because two documents only require one paper. On the other hand, if you are going to print documents in portrait, it would be best if you will use long edge duplex printing. Short edge duplex printing is recommended if you are going to print documents in the landscape, such as excel files or spreadsheets.
Conclusion
As we mentioned earlier, technology continues to improve and innovate. This means that the functions and features of a single machine are also improving. These days, there is no doubt that photocopiers will always be an essential device every office should have. Aside from printing, there are other functions a photocopier can offer, such as photocopying and scanning.
The three features we listed above are the most notable functions you can see on a photocopier under 150 US Dollars. Those would be enough to encourage you to purchase your very first photocopier machine. On the other hand, if you don't have the money to pay the upfront cost of a photocopier, there's nothing to worry about.
Availing copier leasing services is meant for those business owners who don't want to spend huge money upfront. There are several companies offering copier leasing services. But most of them cannot surpass the services we offer.
If you are in Reno and you are looking for a Copier for your business, you may contact Clear Choice Technical Services in Reno. You can ask about Copier Leasing Services in Reno, Copier rental services in Reno, and Copier Repair Services in Reno.