To bring quality printing, choosing the right printer with promising features to make it even more productive and competitive is a good start for a printing business. Some clients would always consider quality more than quantity but most would want to have both. The existing features do not only promote greater value in a printer but more on how it maximises its performance. In a digital world, it is the innovations and performance that greatly make an edge over the others. There is always more than what it can do and contribute.
Here are the 3 tips on how to maximise your printer's features:
Print faster
High-resolution images can slow printing, having more data to process in your pc or printer. Adding memory would keep a printer humming along is a consideration if you process volume files with complex images. You can switch from two-sided to a mode that is simple because one-sided printing is considerably less time-consuming even if you use more paper. Choosing high-end lasers or inkjet is available with PostScript. Having a good choice of drivers can determine the speed outcome. PostScript fits better in graphics applications that are highly intensive.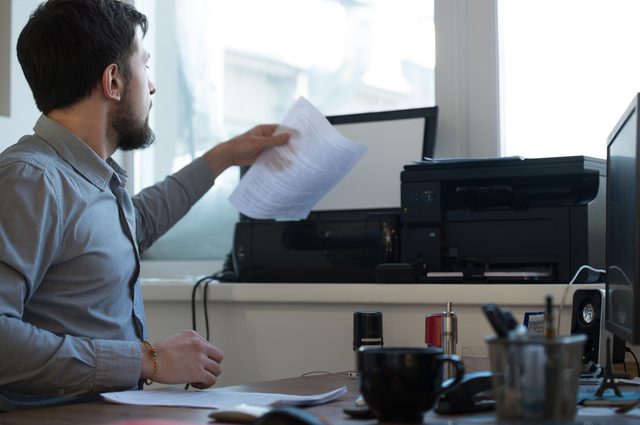 Paper Logjam
In printing, paper jam makes it like a nightmare. It slows printing and therefore, affects production. One solution for this is to have your User Guide work for you using your control panel instructions. You can start by inspecting the paper path. You have to be very careful in removing any stuck paper, and avoid tearing it. Removing the jammed material, especially when caught between rollers is not an easy thing to do. Work your patience following the guide on how to make the pressure on it get easily released. In case the paper that caused the jam is misaligned, what you have to do is to remove the tray and position the paper correctly, then reseat the tray. There are times that you may find no misfeed sheet and that you have to remove the stacked paper. Then, see to it that the paper is properly squared. Take it back to the tray and reposition it.
One important thing to remember is that the paper must be stored in a place where it's dry. Moisture can make printing inconvenient. Make sure also that the type of paper is backed up by your printer.
Poor Quality Prints
The final product is worth an impression. Poor-looking prints may look so unprofessional. It may affect the volume of production, and so may affect the business. The best thing to do is to try laser printing for better quality. But when nothing good happens, perhaps the problem is due to its hardware or supplies.
Maintain the habit of checking your toner cartridges, fuser, and imaging units for any possible damage. Double check the loaded papers placed in the tray and make sure that it matches what's selected in the printer driver. In case of smudges, try to print several blank sheets of paper, eventually, they will easily fade away. Check also the print driver and see to it that the media selected or the paper is correct. While in some laser printers, the fuser can be adjusted manually. Make sure that the fuser is properly placed. Fusers may get extremely hot, so be aware of practicing caution.
CONCLUSION
If you are in Reno and you are looking to purchase a copier for your business, you may contact Clear Choice Technical Services in Reno. You can ask about Copier Leasing Services in Reno, Copier rental services in Reno, and Copier Repair Services in Reno.
Technical issues are not even new. There will always be something that's waiting to arise along the way. Like in the printing business, most likely the source of poor production is due to the poor performance of a printer. They make what the business may go. Trying to find ways to maximise your printer's features is every business owner's common goal. Poor quality features lead to poor quality performance and may cause poor business in the future.